Back to Shop
I Learn By Going Where I Have to Go || A collaborative zine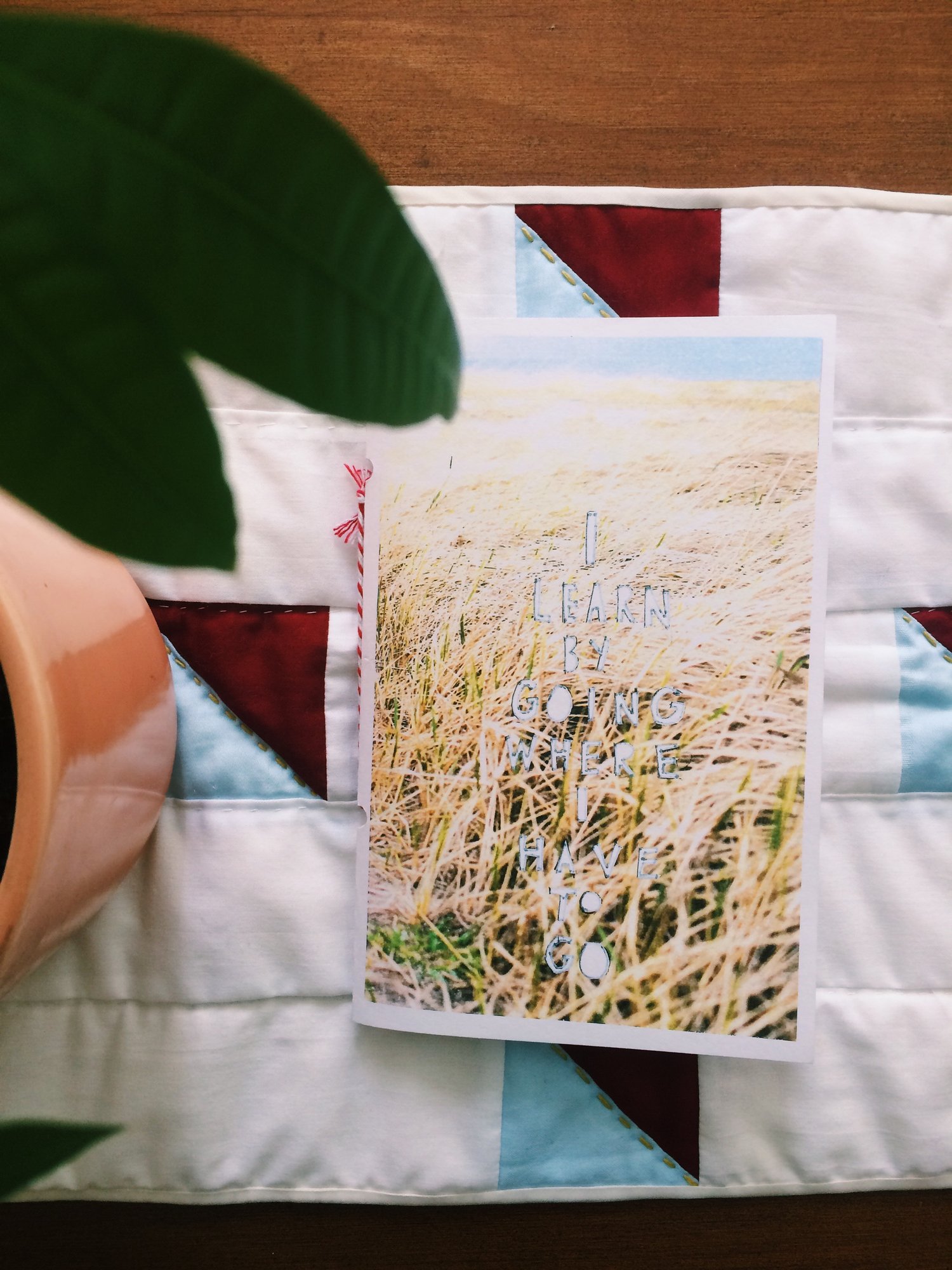 $

10.50
An original collection of writings, drawings, poems, lists, and thoughts by six twenty-something women living in Chicago.
73 pages | handmade & handbound | cardstock & copy paper | lots of love + angst
By Annie Benson, Amy Bornman, Jessie Epstein, Victoria Holmen, Laura Nicol, and Margaret Winchell
Things you will find in this zine:
yoga
donuts
weeping
coney island
folk music
bono
angels
cigarettes
a letter
birds
john adams
god
salsa verde
husbands
offices
airports
company
poems
baptism
a bunch of images
memories
pigs
pain
eggs
pizza deliveries
exits and entrances
NOTE: The price includes USPS first class shipping within the United States unless you live in Chicago and choose HAND-DELIVERY, in which case arrangements will have to be made for picking up a copy directly from Jessie, zine slinger extraordinaire. Contact us to get that all arranged!
NOTE TWO: Expect up to a week of lead time before shipping. We are a teeny tiny business, and therefore we cannot mail your zine immediately following your order. We will make things happen as quickly as we can and give you a heads up when your zine is on its way! Thank you for understanding!